Factors to Consider When Building A House
Your home is your most valuable asset if you're like most people. It's where you raise your family, make memories and keep your belongings.
So it should come as no surprise that you want to ensure you're making the proper choices when it comes to building your ideal home.
Building your dream home comes with many moving parts. But the most important thing is to ensure you know all the options available and that you work with a reputable builder. Here are a few essential factors to consider when building a house:
Hire The Right People
Budget
Weather Patterns and Materials Used
Functionality
Accessibility To Important Places
Hire The Right People
It costs a lot of money to build your ideal home, especially if you want to build it big. Thus, getting the right experts in house building is a must.
These professionals may include carpenters, architects, flooring installers, electricians, landscapers, and more that have the proper skills needed to build homes.
If you fail to hire professional builders, you risk the quality of your future home. Imagine having low-quality materials used in your home, improper installation of tiles, botched plumbing system, resulting in renovations — all of which means additional expenses.
In the U.S., there is a problem concerning the number of people working in the construction field, resulting in a housing shortage.
Many Americans opt to buy homes instead of building one because of the cost it entails, and they can only get so many people into doing construction projects.
Typically in buying a home, you could pay for the land and the house collectively, but in building a house, you'll need to pay for the land, building materials, labor costs, and more to get the design you want.
However, in Australia, the construction industry is thriving, with an increase of 1.8% in 2021, even though the cost of building a new home rose to 20%. Labor costs may also increase in the coming years to meet the demand for housing.
On the flip side, according to trusted home builder, Summit Homes, building your own house is a worth-it investment in the long run as you have the liberty to decide on the design of the house.
Thus, communicating with a trustworthy home builder could make you feel secure at every step of the building process since experienced professionals will handle the project.
Budget
You'll need a huge budget if you want to use high-quality materials and hire professionals to make your dream house come to life.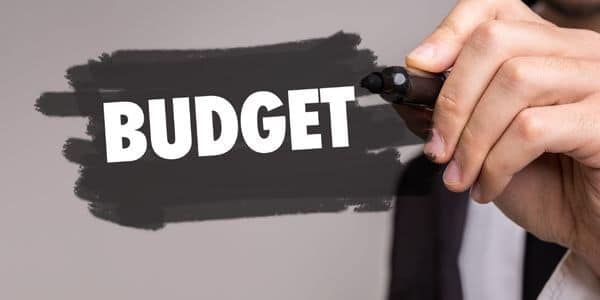 It's one of the most important aspects of building a home because it allows you to prepare for the construction cost you'll need to pay in the process.
Getting started by having a budgeting plan could help you allocate money for materials and labor, and other contingencies.
Weather Patterns and Materials Used
Every country has various kinds of weather patterns they experience depending on its distance from the equator. Make sure that your home can resist the local weather conditions.
The materials used in your home should withstand extreme weather conditions. For example, if your home is built in a hot climate, concrete and bricks are excellent go-to materials as these materials are known to absorb and release heat well.
You must choose the material that is ideal for your climate and price range. You'll also need to consider your home's sustainability and longevity – some materials may require more maintenance than others.
Functionality
In building your home, the functionality should be one of your top priorities. Assure that everything in your house does a purpose well.
Also, you must ensure that whatever design you plan, your home should offer comfort.
For example, if you'll be having your grandparents stay with you in your dream home, consider having your bathrooms designed elderly-friendly.
You can use non-slippery tiles and install some grab bars. This way, the chances of someone falling are unlikely to happen.
Additionally, don't just dwell on having your home look aesthetic. Get your home modernized by investing in smart home devices.
Smart home devices are gadgets that can follow simple commands to help owners do their daily activities. Remember to communicate it with your builders so they can allocate enough space for these features in your home.
Accessibility To Important Places
If you're building your first-ever house, accessibility to various places could help make a living in your future home better.
Accessibility to various places is advantageous because transportation costs wouldn't be that expensive.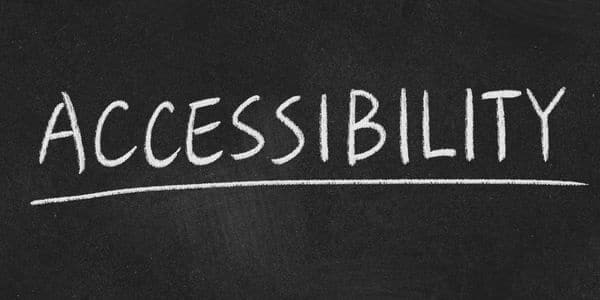 Suppose you have children that need to go to school. It's beneficial if you have a home near public transport if you can't bring them to school or if you don't own a private car.
Check if there are nearby shops, pharmacies, malls, or even healthcare establishments that you can access anytime.
If you plan to get your home rented in the future, you can increase your real estate price since it's accessible to many places, thus making it a win-win situation.
Final Thoughts
Some people end up not liking the outcome of their homes because of some factors like low-quality materials used, wrong people hired, and more that they have overlooked.
By considering these factors mentioned above, you can create a blueprint for your dream home and work with your builder to make it a reality.
Also, Read
Building Construction Process Start To Finish
House Construction Cost Calculator Excel Sheet
Building Estimate In Excel – Importance, Preparation
Labour Contract Vs Material Contract – Which is better for constructing your dream house