Wood-Cutting Tools
Looking for the essential wood-cutting tools that you should have in your tool shed? We have a list of must-have tools in this article.
Woodworking is a craft that requires skills and tools. Skills are developed over time through hours of study and hands-on experience.
Tools, on the other hand, can be bought from a hardware store. In a way, skills and tools go hand in hand.
An experienced woodworker can make great furniture with the simplest of tools. And a newbie always starts with the essential tools.
So, in this guide, we will mention some of the most basic wood-cutting tools a woodworker must have in his toolbox.
Let's begin with the first.
Hand Saws
Hand saws are the most basic and traditional tools in woodworking. Almost every metal cutting tool manufacturer makes them.
Hand saws come in a wide range of sizes and shapes, making them extremely versatile. They are made of steel, iron, and other types of metal with teeth and require a workforce to operate.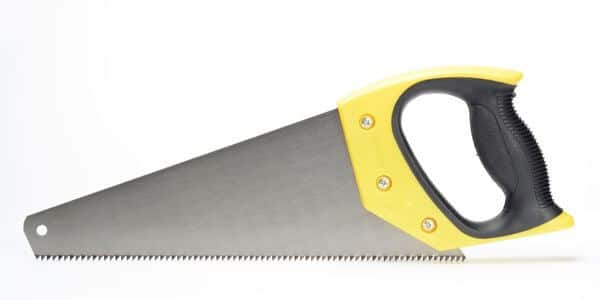 Some of the most common hand saws are Bow saw, Hacksaw, Coping saw, Japanese saw, Fret saw, Crosscut saw, and Keyhole saws.
Power Saws
Power saws are one of the best wood cutting tools because they can quickly cut a lot of wood.
Also known as electric saws, they are much faster than hand saws, making them one of the most popular wood-cutting tools.
This saw can be fitted with different types of blades to allow it to make crosscuts, rip cuts, and mitre cuts. Power saws, just like hand saws, come in different varieties, including
Scroll saw
Band saw
Reciprocating saw
Jig saw
Radial arm
Mitre saw
Table saw
Circular saw
Top tip
Chain Saw
Chainsaws are excellent at chopping down big trees or thick pieces of wood as quickly as possible.
The chainsaw doesn't consume too much time, is very powerful, and is relatively easy to use.
Woodworkers and carpenters use chainsaws to cut through thick logs and transport them.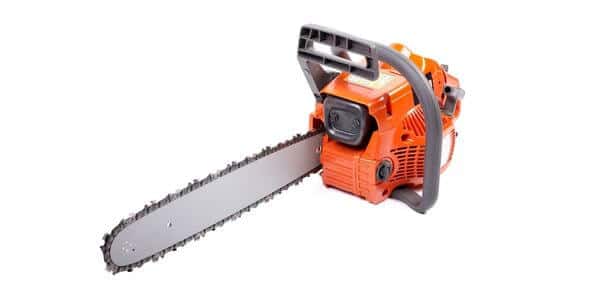 Chainsaws are available at major retail stores in a few variations. One crucial factor to remember while choosing a chainsaw is that it should be light enough to use. Therefore, don't be hasty while buying a chainsaw.
Chisels
Chisels have sharp metal blade edges from metal, plastic, or wooden handles. They come in various shapes and sizes to combine two pieces of wood by shaving away slices of wood. Usually, a chisel is used with a mallet.
Planes
Planes are usually used to smoothen out rough surfaces. A plane has a sharp blade that chips off extra pieces of wood from the surface.
Even though there are various planes, the most commonly used ones are smoothening and bench planes.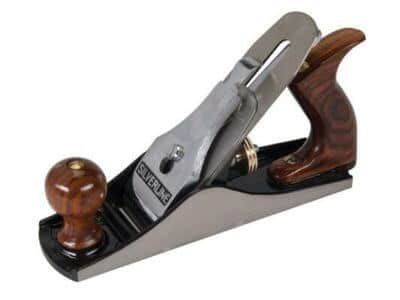 While some planes use human resources, others use electricity. A compass plane is the best option if you work on a curved surface.
Shoulder planes are effective for forming tenon and rabbet joints. Nearly all hardware shops offer these.
Router
A router is one of the best wood-cutting tools because it can shape a piece of wood and make different types of joints.
It is beneficial for smoothening sharp and rough edges of the woods. It is also helpful for making grooves and slots in wood.
To Summarize
These simple and essential wood-cutting tools are in almost every woodworker's tool shed or workstation.
These tools are not only easy to operate but also easy to keep up with. Also, these tools are adaptable and can be used in multiple ways.
FAQs
Which tools are used to cut wood?
Hand Saws, Power Saws, and Chainsaws are the most common tools used to cut wood. While hand saws are used to cut small to medium-sized pieces of wood, Power saws and Chainsaws are used to cut thick logs.
Which blade is used for cutting wood?
Wood is typically cut with a saw. Hand saws are the most common wood cutting tool, and they need muscle power to cut wood. Power saws and Chainsaws are powered by electricity, and they cut wood faster than a Hand saw. There are different types of power saws, such as Scroll saws, Band saws, Reciprocating saws, Jigsaws, and more. Chainsaws also come in a lot of options.
What is used to cut logs?
Chain saws are the ultimate tools for cutting logs. When done right, they can be speedy, even cutting thick pieces of records. Chainsaws save a lot of time and are simple to operate. They are mainly used to cut up thick logs to make transportation easier. When choosing a Chainsaw, it is highly recommended that you select a lightweight saw that is easy to handle.
Also, Read
What is WPC Board? Advantages, Disadvantages & Uses
Difference Between Veneer And Laminates
Seasoning of Timber – Purpose, Advantages & Methods
Parts of A Door, Door Jamb – A Complete Guide