Best Water Tank Brands In India
A constant water supply is necessary for daily activities and is a basic need for safe drinking water.
Just considers a day without water. Although it will be incredibly difficult, you can survive without water for a day.
Humans use water for a variety of purposes, including drinking and other important functions like cleaning, cooking, and bathing.
We require a lot of water every day because it is used in so many different ways in daily life.
A clean, continuous water supply is also required for daily domestic tasks when we talk about a household.
Municipalities frequently fail to supply enough water during the day. Therefore, to assure a constant supply of water, homeowners prefer to spend money on a water tank for their homes.
Homeowners prefer placing a water tank in their homes for a continuous water supply because towns occasionally fail to provide adequate amounts of water.
We have included the top 5 best water tank brands in India if you want to install a new one or replace an old one.
But before we get to our list of the best water tanks, let's take a moment to consider what a water tank is used for.
Purpose of Water Tank
Large amounts of water are kept in a water tank for later access and use. Residential water tanks have grown in significance over the past few decades due to their ease of installation and ability to supply fresh water at all times. In addition, rainwater collection employs water tanks.
The primary materials used to make water tanks are plastic, fibreglass, metal, steel, and a few other substances.
But presently, plastic polyethene water tanks are the most popular option among homes because they are lightweight, leak-proof and non-corrosive.
This tank can be quickly repaired with a sealant if it has minor damage. When manufactured by reputable manufacturers, these water tanks are also durable.
Capacity
When it comes to water storage, the tank's capacity should be your top concern. This will be greatly influenced by how many people use water for all of their everyday needs, including drinking, cooking, cleaning, and washing.
An average Indian family of four uses 650 litres of water every day. However, apartment buildings and large housing complexes where hundreds of people live should select substantial plastic water tanks.
Some of the top water tank manufacturers in India provide capacities ranging from 100 to 1000 litres.
A 500- or 600-litre water tank is excellent for a small household, while a 700- or 1000-litre tank is sufficient for a large family.
Shape
The best water tank brands in India provide various options when it comes to shapes.
Another thing to keep in mind about water tank shapes is that you should always choose one with the installation area in mind.
While horizontal tanks are preferable for subsurface water storage, vertical tanks are best for roof installations.
For domestic use, a vertical rectangular tank is preferable because it can fit in corners and maximizes available space.
The uniform distribution of stress on the tank walls is the fundamental advantage of a cylindrical tank.
It makes the interior walls of the tank robust by distributing the water pressure evenly. The tank's cylindrical shape also shields it from windy conditions.
Colour
Storage tanks are available from water tank manufacturers in India in a range of colourings, including white, black, green beige, and more.
However, choosing a black or green tank is advised since they offer protection from UV rays and the development of hazardous bacteria.
Water Tank Material & Durability
The best water tanks in India are made from materials that affect a tank's longevity. Because it must survive inclement weather and, in some areas of the nation, obnoxious animals, a strong water tank is essential.
The best water tanks are those made of high-quality polyethene (LLDPE) material. Because these tanks are made of non-biodegradable, UV-treated, food-safe plastic, they can be used without risk.
Additionally, remember to cover the tank with a lid so that the water is shielded from dust and other impurities.
A plastic water storage tank may have several layers, each serving a particular purpose and protecting the tank from the effects of environmental changes.
The top water tank manufacturers in India make water tanks with several layers on them to shield them from the sun's damaging UV rays.
The layers consist of a food-grade layer that makes the water safe to drink and a black middle layer. Therefore, brands of triple-layer water tanks are advised.
Installation
The location of your tank influences the water pressure, which can therefore have a direct impact on the supply of water.
Daily water needs are met by overhead tanks. However, in the event of a water shortage, underground tanks and tanks positioned at ground level provide emergency water storage.
5 Best Water Tank Brands In India
In India, several water tank manufacturers offer various forms, dimensions, and grades. So, to assist you in making the appropriate decision, below are a few water tank brands to take into account.
Sintax
One of the best water tanks in India without a doubt is a Sintex tank. The business offers the greatest levels of hygiene at a very affordable price.
Because of the side manhole feature on some of its cutting-edge products, such as the Sintex Ace, Sintex is the top water tank manufacturer in India.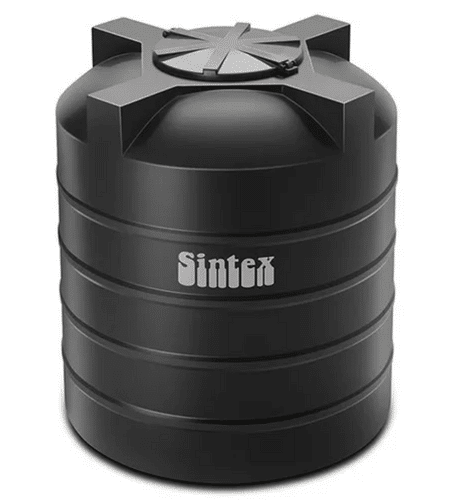 The company offers numerous water tank options, including PUF, SMC panel tanks, Sintex Pure, Loft tanks, FRP, Titus, Sumps, and Reno.
The business's plastics section began operations in 1975 and quickly became India's top water tank manufacturer.
As of right now, the business offers the widest range of plastic production capabilities anywhere in the world.
Plasto
When the subject of the best water tank names is brought up, Plasto water tank names are always at the top.
Plasto has achieved such rapid growth that FT High-Growth Companies Asia-Pacific 2020 has recognized it as a high-growth firm.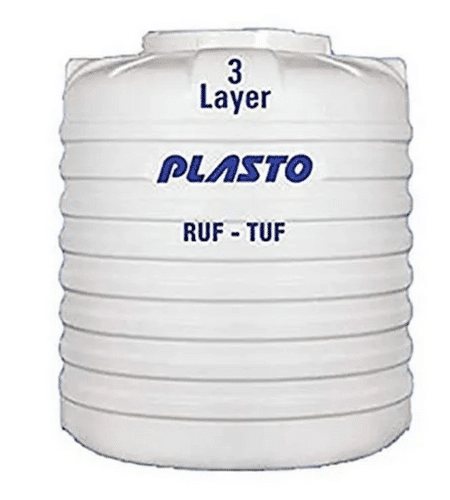 A wide range of water tanks, PTMT, pipes, plumbing accessories, bathroom fittings, agricultural fittings, UPVC, and CPVC are available from the company.
Customers have been loyal to Plasto for a long time because of its reasonable prices, high-quality goods, and extensive dealer and supplier network.
Supreme
One of the first plastic producers in India is called Supreme. The company was established in 1942 and produced more than 3,20,000 metric tons of polymers annually, making it one of the largest water tank brands in India. The corporation also provides the nation's broadest selection of plastic goods.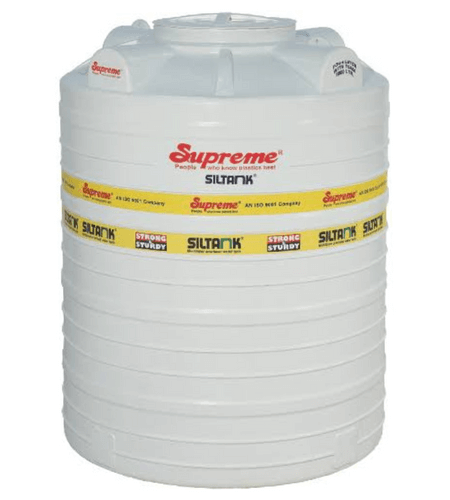 Supreme also engages in plastic processing, such as blow moulding, injection moulding, rotational moulding, compression moulding, extrusion, and more, in addition to producing high-quality water storage tanks.
Ashirwad
Regarding water storage tanks, Ashirvad water tanks can be regarded as the gold standard of excellence.
When it comes to producing potable water tanks, the company uses sophisticated technology and smart solutions that correspond to the highest standards.
Ashirvad's water tanks are made to be convenient and environmentally friendly, hence many owners of commercial and residential buildings choose them.
Penguin
Penguin Water Tank is a polymer-based manufacturer that creates a wide selection of polymer containers and products for custom moulding.
The company is well-established in both India's eastern and western regions. The business has been operating on the market for over 15 years and is prepared to offer creative solutions that meet client requirements.
Cleaning & Maintenance
A water tank may be simple to install, but upkeep is another story. If the tank is not properly maintained, dust may accumulate at the bottom. Here is some advice for caring for and cleaning a plastic water tank to help prevent this:
Make sure the water tank's lid is securely fastened. It prevents dirt and other toxins from getting into the water. Additionally, keep an eye out for pipe leaks and address them right away.
The location where water is kept has an impact on its purity. Make sure the water tank is cleaned and disinfected twice a year in any building, whether it be a residential complex or a home structure. This preserves health and hygiene and prevents water contamination.
Drain all of the water from the tank if you intend to clean it. Consider using it for various household tasks rather than throwing it away.
Scrub the tank thoroughly to get rid of all the filth that has gathered on its inner walls and at the bottom. For cleaning, you can use liquid detergents or chlorine.
Keep the tap running for a bit after the tank has been cleaned to get rid of the contaminated water.
If you are unable to clean the tank yourself, it is preferable to employ a professional who can do it using high-pressure tools like antibacterial spray, vacuum cleaning, and other cleaning techniques.
Location of Water Tank As Per Vastu
The southwest or west corner of the house is the best location for the above water tanks at home. If neither of those places is possible, position the tank in the south or northwest. Make sure the tank located in the northwest is compact.
According to Vastu, the overhead water tank should never be placed in the northeast corner.
It's also not a good idea to put the tank in the southeast corner of the middle because doing so could lead to accidents and financial loss.
The Brahmasthan, or the middle of the roof, should never be used to position the overhead tank since doing so will bring bad luck.
There shouldn't be any leakage to the left in the above tank. Leaks are unlucky because they might result in financial loss, so they are avoided at all costs.
Price
A water tank's cost is influenced by its size. For instance, top water tank manufacturers in India start at around Rs 1,200 for a 100-litre tank.
On the other hand, a 500-litre, 700-litre, 1,000-liter, and 1,500-liter water tank cost Rs. 3k, 4k, 6k, and 9k, respectively.
A water tank's cost also varies according to its brand, storage capacity, number of plastic layers, dealer, state, and other factors.
Final Words
A household must have water tanks. Consequently, we have listed some of the top water tanks in India in this article.
These are a few of the water tank manufacturers in India that produce top-notch goods with a lengthy lifespan.
FAQs
Which brand is best for water tanks in India?
Sintex, Plasto, Supreme, Ashirwad, Penguin, Vectus, Storewel, National Plastics, Aquatech, Jindal, Ocean, Sheetal, Sarita, Kaveri, Lotus, Easy Tanks, Selzer, Neropure, and other top water tank manufacturers in India are just a few examples.
Which type of water tank is best?
The best water tanks available are made of plastic. These tanks come in a variety of sizes and designs, including overhead and underground. Typically, they are square, rectangular, or cylindric in shape.
Which is better, a three-layer or a four-layer water tank? 
The best and highest-quality tanks, with the greatest strength and longest durability, are made of four layers of plastic.
Which layer water tank is best for the home?
There are water tanks with two, three, and even more layers in some instances. It would be advisable to choose triple-layer tanks if we were to think about the typical case. Most of us require overhead tanks, thus they come with UV protection, which is important.
Also, Read
Plumbing Trap – Purpose, 15 types of Plumbing Traps
10 Best Cement Companies In India 2023
10 Best Tiles Companies In India 2023
House Construction Cost Calculator Excel Sheet