Best Cement Companies In India
Which cement should I use to construct my house? Or which is the best cement for the construction of a house? It is a common question which people ask when they plan to build their home.
Generally, people use cement at the suggestion of local contractors, but some of them don't trust them and look for expert advice (Engineer).
For normal people, house construction is a considerable investment, and they expect it will serve for decades without any problem.
Therefore nobody wants to compromise the quality of cement because it is one of the significant constituents of construction materials.
After China, India is the second-largest cement producer country in the world with a capacity of around 151.2 million tonnes per year, that's why it is the home of the best cement brands.
India has 185 large cement plants, and 77 of them are located in only three states, Rajasthan, Tamilnadu and Andhra Pradesh.
As I mentioned above cement is one of the essential building materials, and people who want to construct their house are looking for the best cement brand because they know that cement plays a vital role in the lifespan of the structure.
Hence here we are presenting a list of the best cement companies in India in this post. You can go with any brand because they are well-known growing brands in the cement industry and committed to quality products.
You can select any cement brand listed below, which fits your budget. They all are good in terms of quality.
They have the only price variation. You can go with any Cement brand listed below according to your budget and brand availability in your area.
So without any further discussion, let's know about the best cement brands in India.
So, Let's Start
10 Best Cement Companies in India As Per Market Cap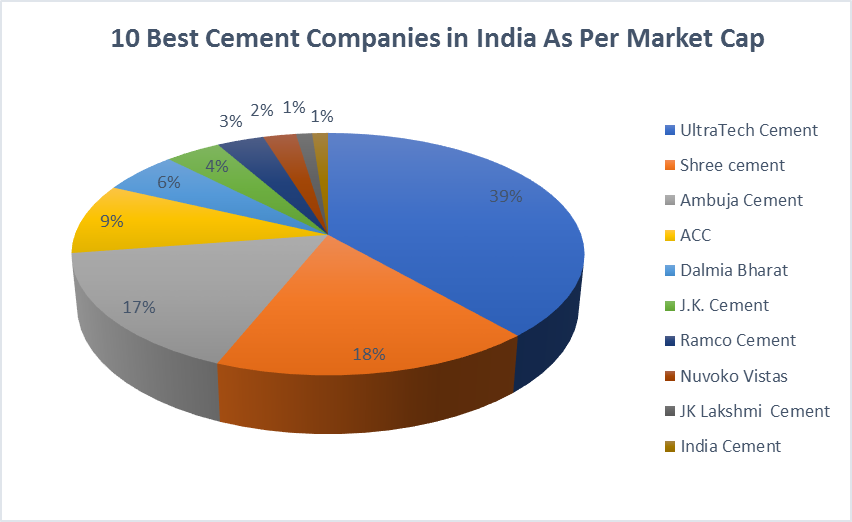 | S.No. | Cement Company | Market Cap In Cr |
| --- | --- | --- |
| 1 | UltraTech Cement | 167,889.52 |
| 2 | Shree cement | 76,436.34 |
| 3 | Ambuja Cement | 71,920.07 |
| 4 | ACC | 41,063.44 |
| 5 | Dalmia Bharat | 24,492.83 |
| 6 | J.K. Cement | 17,932.80 |
| 7 | Ramco Cement | 15,122.71 |
| 8 | Nuvoko Vistas | 10,607.54 |
| 9 | JK Lakshmi Cement | 5,143.36 |
| 10 | India Cement | 5,060.62 |
10 Best Cement Companies in India As Per Production Capacity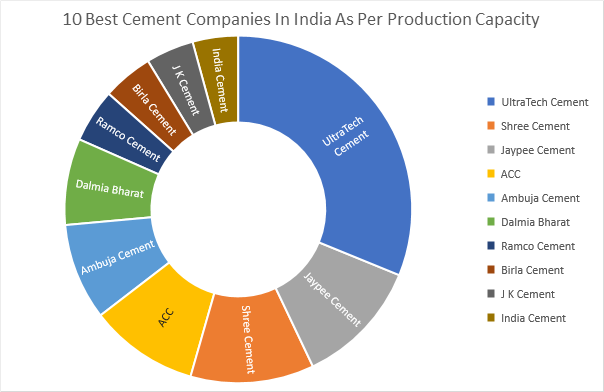 S.No.
Cement Company
Production Capacity
(MTPA)
1
Ultratech Cement
102.75
2
Shree Cement
37.9
3
Jaypee Cement
33.8
4
ACC
33.41
5
Ambuja Cement
29.65
6
Dalmia Bharat
26.5
7
Ramco Cement
16.45
8
Birla Cement
15.5
9
J K Cement
14.7
10
India Cement
14
Best Cement Companies In India Per Bag Cement Price
| Cement Brand | Per Bag Price In Ruppes |
| --- | --- |
| Ultratech Cement | 365 – 430 |
| Ambuja cement | 340 – 420 |
| ACC Cement | 326 – 450 |
| Shree Cement | 345 – 390 |
| Dalmia Cement | 370 – 450 |
| Birla Cement | 350 – 400 |
| Ramco Cement | 370 – 430 |
| JK Cement | 340 – 410 |
| India Cement | 328 – 350 |
| Binani Cement | 360 |
Note – The cement price per bag may vary as per the location.
Ultratech Cement
The giant grey cement producer, Ultratech cement, leads India's best cement companies. Ultratech is a subsidiary of Grasim Industries, and it is owned and managed by Aditya Birla Group.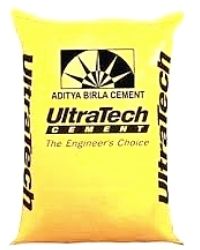 It was founded and established in 1983 with the brand name Ultra Tech cement. Its headquarter is situated in Mumbai. It has a worldwide presence, including UAE, Bahrain, Bangladesh, Srilanka, and India.
The biggest cement maker is equipped with 20 integrated plants, 26 grinding units along with seven bulk terminals, and one clinker plant.
UltraTech Cement is also known as India's largest clinker exporter. India's most trustworthy cement brand offers high-quality cement types such as regular OPC, PPC, and Portland blast furnace slag cement. UltraTech is producing a vast 60 million tonnes of cement annually.
It is also India's leading manufacturer of RMC and white cement. Ultratech is an ISO 9001, ISO 14001, including OHSAS 18001 certified company.
Starting: 1983
Headquarter: Mumbai
Production Capacity: 102.75 MTPA
Market Share: 21.4%
Ambuja cement
Ambuja cement is known for its eco-friendly cement manufacturing initiative sustainably. Suresh Kumar Neotia founded it in 1983.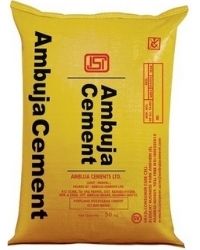 The brand has 20 years of experience under the company's Chairman, N.S Sekhsaria leadership.
Earlier known as Gujarat Ambuja Cement Limited, is now a significant fragment of the global conglomerate LafargeHolcim.
Blending eco-friendly and sustainable growing practices, Ambuja Cement has hugged possible construction solutions in India.
The brand has a vast cement production of 29.65 million tons annually. They have five manufacturing plants and eight grinding units spread over India.
The headquarters is located in Mumbai. They have a production facility in India's different states, including Gujarat, Himachal Pradesh, West Bengal, Maharashtra, Chhattisgarh, and Rajasthan.
Along with Ambuja cement, they also offer superior products such as Ambuja roof special, Ambuja cool wall, Ambuja Composem, Ambuja Builcem, Ambuja Railcem and more. Ambuja cement is committed to the reduction of carbon footprint effectively.
Furthermore, the company generates its power requirement from renewable sources. Undoubtedly this sustainable brand creates its way toward the best cement company in the country.
Starting: 1983
Headquarter: Mumbai
Production Capacity: 29.65 MTPA
Market Share: 6.2%
10 Best Tiles Companies In India 2021 

Standard Room sizes & Their Location In Residential Building

House construction Cost calculator Excel sheet

What is an Estimate? - Importance, Estimate of Building in Excel. 
ACC Cement
ACC formerly known as The Associate Cement company is one of the leading cement producers in India. ACC Cement was established in 1936; its headquarter is in Mumbai.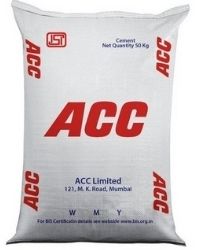 The company operates under the parent company Lafarge Holcim Group known for its global presence around the world, including 80 countries. Its R&D centre is located in Mumbai.
The company has 17 cement plants, and 75 RMC plants spread with 6700 employees spread over the country offering an annual production capacity of 33.4 million tonnes. ACC is the earliest cement company that is committed to environmental protection.
The company uses highly advanced technology to produce a premium quality product and offer high-quality cement to the customer. ACC is the first cement brand in the world that has introduced bulk cement for customer that requires bulk quantity.
Starting: 1936
Headquarter :
Production Capacity: 33.41 MTPA
Market Share: 6%
Shree Cement
Shree Cement is the third-largest cement manufacturer in India, founded in 1979 in Ajmer Rajasthan. Now the company has shifted its headquarters to Kolkata.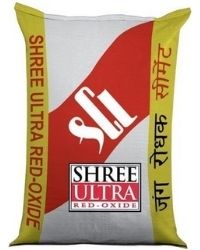 Shree Cement is also the owner of prominent brands Bangur cement and Rockstrong Cement. Shree Cement is one of the best environment-friendly cement brands.
The company has eight cement manufacturing units in the different states including Rajasthan, Haryana, Uttar Pradesh, Uttarakhand, Himachal Pradesh and Chhattisgarh with 39.9 metric tonnes annual production capacity.
The company offers good quality at an affordable price range which attracts the customer. The company presents an excellent example of a perfect combination of quality products at an affordable price.
Starting: 1979
Headquarter: Kolkata
Production Capacity: 37.9 MTPA
Market Share: 7%
Dalmia Cement
Dalmia cement is started by the well-known industrialist Jaydyal Dalmia. It is the fourth biggest cement company in terms of installed capacity.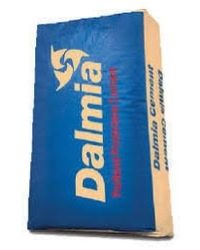 Dalmia cement offers different cement products to the customer under the brand name Konark cement, Dalmia cement and Dalima Dsp.
Dalmia has a presence in 22 states primarily in the southeast, east and northeast of India. The company is equipped with 13 production plants and clinker units and also carries the badges of the largest slag cement producer in India.
Dalmia is also famous for being the biggest producer of its superior cement products along with cement present for railway slippers, airstrips and oil wells.
Dalmia Bharat group has involvement in cement, thermal energy, sugar and other ventures. DCP power venture LTD and Avnija properties ltd are the subsidiaries of Dalmia Bharat group.
Starting: 1939
Headquarter: Delhi
Production Capacity: 26.5 MTPA
Market Share: 5.5%
Birla Cement
Birla Corporation, one of the largest cement producers in India, is a flagship company of M.P. Birla Group founded in the late 1910s by Ghanshyam Das Birla.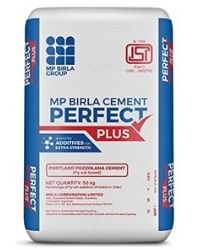 Including cement industry companies have a strong presence in jute, steel, textile, agricultural business education, health sector etc.
Group started a cement manufacturing unit in 1918 and is headquartered in Kolkata, West Bengal.
The company is equipped with ten cement plants located across India with annual production capacity15.5 metric tonnes.
The company has a strong presence in central, east and north India. The company offers different cement types and is marketed under the brand names Smart, Perfect Plus, Multicam etc.
Birla Corporation is an ISO 9001:2000 certified company to covers a complete range of manufacturing and marketing.
Starting: 1996
Headquarter: Mumbai
Production Capacity: 15.5 MTPA
Market Share: 3.2%
What is M sand? Properties, Advantages, Disadvantages 

What is Grouting? Types of Grouting, Advantages, Applications and Uses 

What is Plinth Beam? Plinth Protection, Difference Between Plinth Beam and Tie Beam 
Ramco Cement
Ramco Cement, previously known as Madras Cements, is a lead ship company of Ramco Group, a successful business organisation in South India. Ramco cement was organised in 1975, and its headquarter is in Chennai.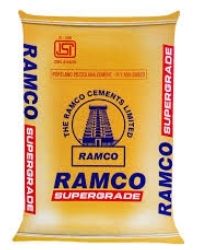 India's fifth-biggest cement producer primarily manufactures portland cement using state of the art technology. The company has 16.45 metric tonnes annual production capacity.
The company comprises 5 Cement plants, four grinding units, one packing plant, one dry mortar plant and one ready Mix concrete plant spread over India.
Ramco cement predominantly produces premixed dry mortar essential for construction along with portland cement and ready-mix concrete. The company also owns a division that is essentially committed to the generation of wind power.
Starting: 1975
Headquarter: Chennai
Production Capacity: 16.45 MTPA
Market Share : 3%
JK Cement
Jk Cement is a recognised brand in the cement business. Jk Cement was founded in 1975 with the first cement manufacturing plant in Rajasthan. Jk Organization is a global conglomerate that deals in cement, tyre, paper, software, FMCG and dairy products.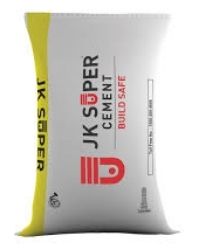 The company has a strong cement distribution network approx 4000 over India including Haryana, Jammu & Kashmir, Uttarakhand and Madhya Pradesh. As of now, the company has three cement production plants located in Rajasthan and Gujrat.
The company produces 14 million tonnes of cement per annum. About its production, India's the second-biggest white cement producer.
J K cement offers different cement varieties such as J.K. super cement, Jk super-strong Cement, Jk white cement, JK Gypsomaxx and more.
Starting: 1975
Headquarter: Kanpur
Production Capacity: 14 MTPA
India Cement
India cement ltd is a well-known cement manufacturer in south India. The company was founded by Shri S N N Sankaralinga Iyer and Shri T S Narayanaswami in 1946 and initiated the first cement production plant in 1949 in Thalaiyuthu Tamil Nadu.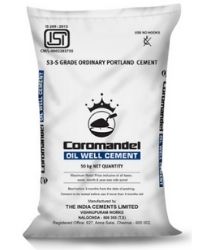 The company has seven integrated plants and grinding units located across India including Andhra Pradesh, Telangana, Tamilnadu Rajasthan and Maharashtra with a production cpacity15.5 million tonnes per annum.
Former ICC chairman N Shrinivas is the chairman of the company. The company is focused mainly on a healthy relationship with customers, and positively insists on the quality of their products and offered services.
Starting: 1946
Headquarter: Chennai
Production Capacity: 15.5 MTPA
Market Share : 3%
What is Concrete Cover - Clear Cover, Nominal Cover and Effective Cover
 
Concrete Mix Ratio - Types, Proportioning of Concrete Mix & Methods 
Binani Cement
Binani cement was founded in 1996 and headquartered in Mumbai run under the leadership of MR Vinod Juneja, managing director of the company.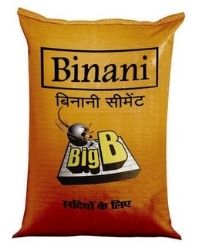 The company has integrated plants in china and a grinding unit in Dubai, manufacturing products globally with an annual production of capacity11.25 metric tonnes.
The company has only one integrated plant located in China, manufacturing PPC cement in 33 and 43 grades. Binani Cement has a strong position in the manufacturing and sales of clinkers and cement.
Binani Cement is an ISO9001, ISO14001 and OHSAS18001 certified company that has a significant market share internationally in UAE, Sudan, South Africa, Tanzania, Madagascar and Namibia along with India.
The company has a premium status among the number of brands and a significant market share in north India and the western.
Starting: 1986
Headquarter: Mumbai
Production Capacity: 11.25 MTPA
Final Words
Except for the above-listed cement companies, there are many cement companies in India that are prevalent in a particular region. Most of them operate on a medium and large scale.
It concludes the list of the ten best cement companies in India in 2021. Now that you have a clear understanding of India's best brands, it's time to pay for nothing but the best.
India, One of the most populated countries, is always open to many construction works. The government can build a strong foundation and rise toward its development only with the correct material usage.
There is a high need to deliver the right resources to build substantial structures, which can achieve only by awareness.
Each of these brands mentioned above has earned its place among the top 10 because of its characteristics and strength.
The creative insight will help individuals make the right decision and go ahead with house construction's best cement options.
Thanks!
FAQs
Which is the best cement for house construction?
OPC 43 – grade cement is most suitable for house construction for concrete grades up to M30. It is also preferable for brick masonry, plastering, tiling work, stone masonry, flooring, pathway, etc., where initial days strength is not most important.
Which cement is the best quality?
All of the brands mentioned above produce the best quality cement. You can choose anyone that fits in your budget and brand availability in your locality.
Which is the No. one cement in India?
As per market cap and revenue, Ultratech is the number one cement brand in India.
Which cement is best for the slab or roof?
OPC 53-grade cement is most suitable for slab casting. You can decide on any of the brands mentioned earlier for slab casting.
Also, Read
Difference Between Plinth Level, Sill Level and Lintel Level
Grade of Concrete and Their Uses
Plum Concrete – Purpose, Ratio, Specification and Uses
How to Calculate Cement, Sand, Aggregate and Water Quantity in Concrete?
Water Cement Ratio – Definition, Importance and Calculation
What is BOQ? – Purpose, Importance, Advantages and Disadvantages