The Impact of Urbanisation on Property Prices
More than half of the world's population now resides in metropolitan areas. The real estate market is currently focused on the relationship between urbanization and property values.
The mechanics of property valuation are subject to substantial changes as cities continue to grow and populations increase.
From Toronto to Madrid, property prices have undergone a significant shift due to urbanisation.
This article dives deep into the relationship between urbanisation and property prices, focusing on the forces that shape property values in the age of cities.
Impact of Urbanisation on Real Estate
One of the primary drivers of property prices in urbanised areas is the law of supply and demand.
With the rising urbanisation, more people are coming into cities, increasing the demand for properties. As supply cannot keep up with demand, housing prices are also surging.
Here is how this surge in demand and prices is affecting the real estate industry trends:
The Growth of the Rental Market
Due to high property prices, more people have to rent rather than buy a home. This leads to a growth in the rental market.
Consequently, investors can expect to earn higher rental income for their properties.
For instance, if you have residential property investments in the UK, and rent prices are surging, you can rent your property to earn a high rental income.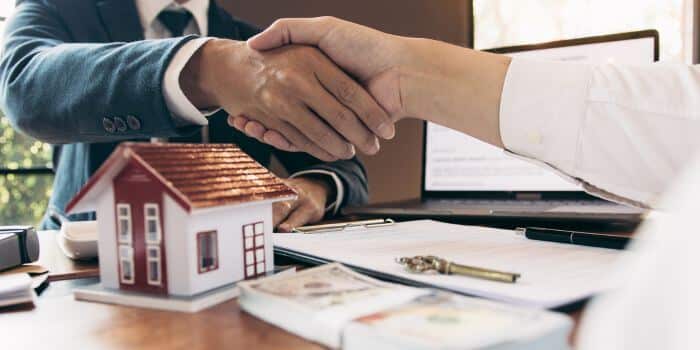 Property Appreciation
Property values in urban areas tend to appreciate more quickly than properties in rural areas.
This means that if you purchase a property for a lower price today in an urban area, you can expect to sell it for a much higher price in the future.
However, this is only on the condition that surging urbanisation keeps fuelling demand for the properties. The economic conditions and factors must also be favourable for demand growth.
Shift in Preferences
To curb the increasing housing demands, real estate development is changing, and so is people's preference for real estate.
People prefer properties in ideal locations with all the modern amenities of life. They are willing to pay premium prices for modern and multifunctional homes.
This creates an opportunity for investors to develop the properties according to buyers' preferences and increase their profitability.
Ways to Navigate the Shifting Real Estate Landscape in Urbanisation
The trend of urbanisation does not seem to be slowing down anytime soon. It is important to adopt new ways to reshape your strategies to navigate the real estate landscape with surging urbanisation. Here are some tips to help you: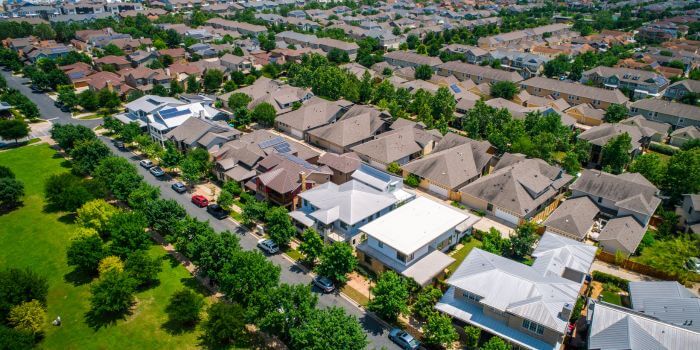 Do your Research
Before you invest in residential or commercial properties in an urban area, such as the Liverpool residential property investments, you must understand the market.
Research the history, current trends, and forecasts about housing prices before investing.
Opt for a Flexible Strategy
Don't be too rigid in your approach towards real estate investment in urban areas. Be flexible enough to take into account the changing dynamics and adjust your strategies accordingly.
If you cannot find your ideal property type, size, or location, have a plan B to invest in other viable options.
Explore all Options
When it comes to real estate investment, there are various property types available, from single-family units to multi-family homes and commercial properties. Explore all options to see what suits your budget and investment goals best.
Leverage Technology
The impact of technology on the real estate industry is inevitable. It enables you to find, buy, market, sell, rent, and manage properties efficiently.
You must embrace technology to navigate the changes in the market and use it to your advantage.
Conclusion
The impact of urbanisation on the real estate industry is undeniable. Understanding its multifaceted impacts on property prices is vital for both investors and homeowners alike.
As urbanisation continues to surge, navigating this ever-evolving landscape requires a keen awareness of the interplay between urban development and property valuations.
Staying updated with the shifting trends in the market can help you navigate the industry.
FAQs
How does urbanisation impact housing?
Urbanisation impacts housing by rapidly increasing the demand and prices of land and property. Urbanisation leads to expanding the land that is built on, from the city out to the suburbs. The government and real-estate developers spend significant capital resetting farmers who lose land. This results in a rapid increase in the price of land and housing. 
What are the 5 negative effects of urbanisation?
The following are the five negative effects of urbanisation: 
Population increase causing housing problems 
Unemployment
Potential development of slums
Water and sanitation problems
Traffic congestion and urban crime
What are the impacts of urbanisation?
Urbanisation can lead to deforestation, habitat loss, extraction of freshwater, decreased biodiversity, altered species ranges, and interactions. 
What are the effects of rising house prices?
Rising house prices can lead to increased consumer spending, higher aggregate demand, higher real GDP, and a faster rate of economic growth.
What makes house prices rise?
Increasing demand raises house prices. Sometimes, the house prices may rise because people accept the growth of the market, and expect to pay more. This leads to a housing market bubble that can cause a housing market crash if it continues to grow. 
Also, Read
What is Carpet Area, Built-Up Area and Super built-Up Area?
Standard Room Sizes & Their Location In Residential Building
5 Styling Secrets to Make Your Home Look Amazing
Types of Windows Used for Houses and Buildings