Styling Secrets to Make Your Home Look Amazing
Simply owning a large house doesn't necessarily make it a comforting home.
The spaces where you frequently unwind and spend the majority of your time should be as cozy and inviting as possible, while also reflecting the latest trends and fashionable interiors.
Here are some clever design strategies that will completely revamp your home's ambiance, instilling a sense of freshness and novelty:
Focusing On the Exterior
Enhancing your home's exterior can significantly impact its curb appeal and attract potential buyers if you're contemplating selling your house.
This could range from simple tasks like giving your front door a fresh coat of paint and upgrading outdated hardware to sleeker, more aesthetically pleasing alternatives to more comprehensive projects like staining concrete on your front porch.
You can make your porch appear luxurious by incorporating sophisticated design ideas, inviting porch furniture, and selecting the most appealing front yard plants.
Choose Fashionable Furniture
It may seem evident, but furniture typically takes up the most space in any room in your house.
Evaluate your furniture critically before allocating your decorating budget to new home accents or artwork. Consider whether your furniture is serving its intended purpose.

For instance, do your nightstands provide sufficient storage? Does your dining table accommodate enough guests? In addition, consider if it's proportionate to the room and if you genuinely appreciate its design?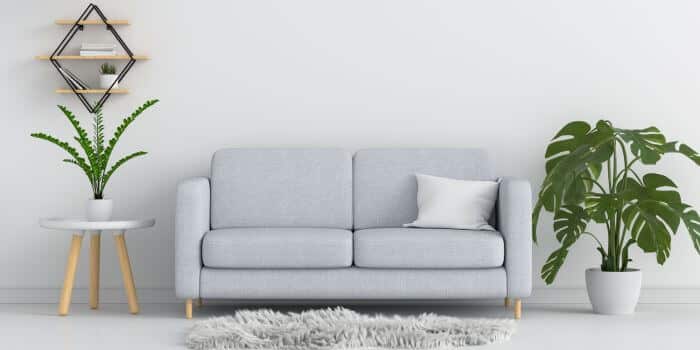 Finding suitable furniture beautifies your interior and improves room circulation and functionality.
With an increasing number of economical online furniture retailers, purchasing quality furniture over the internet has become achievable.
Size Matters
In art, large-scale pieces are known to command attention. It's advisable to invest in a single artwork that deeply appeals to you and position it in a prominent location such as above your couch or in the entrance area, which serves as the foundation of your home's design theme.
An imposing piece of art reduces the need for numerous other decorations in the room, allowing it to maintain its status as the room's main attraction.
Similarly, an impressive large fabric piece, either framed or mounted on a canvas, can achieve the same effect.
Cluster Items Collectively
Every home decor item has its moment of glory, but they usually shine brightest when arranged in groups.
This principle applies especially when you're arranging items like trays, picture frames, candles, and sculptures on a tabletop.
The same rule can be applied on a larger scale, such as when you're positioning furniture.
For instance, an accent chair could be paired with a rug, an end-table, and a table lamp.
This creates an inviting, cozy, and lived-in atmosphere in the room. You can easily achieve this look by gathering items you already own and arranging them in clusters.
Add Flowers
Browsing through any interior design publication, you might have spotted spaces elegantly embellished with fresh blooms.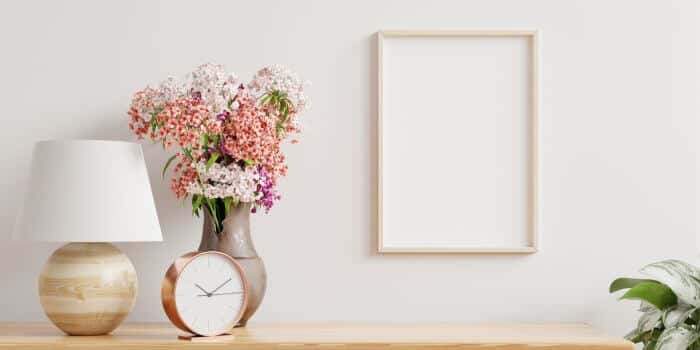 These flowers effortlessly provide a finishing touch to a room. While it's easy to dismiss small-sized home decor, seasoned interior designers will vouch that often it's the modest and straightforward elements that significantly transform a space.
Flowers bring a fantastic influence to your area as they introduce an authentic natural vibe.
They also rejuvenate your space and add an extra dimension of color or a vibrant pop that livens up the room.
Flowers can also act as a unifying feature in your interior decor. For instance, if you possess striking red pillows, don't avoid placing some red tulips on your windowsill.

If purchasing flowers regularly doesn't appeal to you, investing in artificial flowers or indoor plants could be a wise alternative.
Fake flowers can contribute just as effectively to your interior aesthetics as fresh ones.
Endnote
The most appealing aspect of these incredible styles is their simplicity in execution. Infusing your own flair and individuality into your space is an approach you can't falter with.
The only thing to ensure is that it compliments you, your home, and your distinct personality.
Also, Read
8 Tips to Improve Your Office's Indoor Air Quality
Creative Ways to Cover The Hairline Cracks in Your Wall
5 Essential Factors to Consider When Building A House
Important Repair Works You Need to Do After Purchasing a Used Home